WhatsApp Web is a web-based version of the popular chat app that mirrors the experience on your phone. It allows you to send emojis, share files, and search for conversations. You can even search and create new groups. The web app also enables you to send voice recordings and GIFs. You can also reply to messages, forward them, and star them. You can also check whether other users have read your messages.
WhatsApp Web is a browser-based version of WhatsApp
WhatsApp Web allows you to use your WhatsApp account on your computer. Like the mobile application, your messages will sync between your computer and your phone, and you'll be able to reply to messages and make calls from any location. It's easy to use and uses the same visual interface as the mobile app. You can search for conversations, and the web version also lets you access the basic settings, like sending and receiving images and videos.
WhatsApp Web is compatible with a wide range of browsers. The Opera browser, for example, has an integrated WhatsApp Web feature. It uses end-to-end encryption to protect your conversations. It's also temporary, so you can disconnect at anytime. In addition to sending text messages, you can also send pictures, videos, and documents up to 16MB in size.
WhatsApp Web is free and easy to use. It lets you stay logged in until you log out, making it convenient for laptop users. What's more, you can send and receive media and messages more efficiently from your laptop. Just make sure that you log out from your mobile phone and sign-in again before closing your browser.
In order to use WhatsApp Web, you'll need an Android or iPhone with a functional rear camera. In addition, you'll need a modern web browser on your PC or laptop. A strong internet connection is required on both your PC and smartphone. And of course, you'll need the latest version of WhatsApp to make the most of it.
WhatsApp Web also allows you to make group calls and voice calls. But you'll miss out on some features, such as video calling and broadcast lists.
It mirrors the app on your phone
WhatsApp web is a web client that mirrors the app on your phone. You can use it to send and receive messages from other users, and it works just like WhatsApp on your phone does. The main difference is that WhatsApp web does not transfer messages to your computer. The app uses your phone's browser to display the messages and conversations you send and receive on your phone.
The first step in using Whatsapp Web is to make sure you have a stable internet connection. Once you have a stable connection, go to the web browser. After opening the browser, scan the QR code on the screen to activate the app. WhatsApp Web works on both Android and iPhone.
WhatsApp Web is an extension of the WhatsApp application for smartphones and tablets. It lets you access your messages and conversations on any device, even if you don't have a phone nearby. It also lets you send and receive files. Another great feature is that you can send and receive photos and videos.
Another great feature of WhatsApp web is that it lets you connect multiple computers to WhatsApp. It's even possible to download media from WhatsApp to your PC. You can also browse your chat history and find conversations. You can also see information about groups. You can also reply to messages, forward them, star them, and see if they have been read.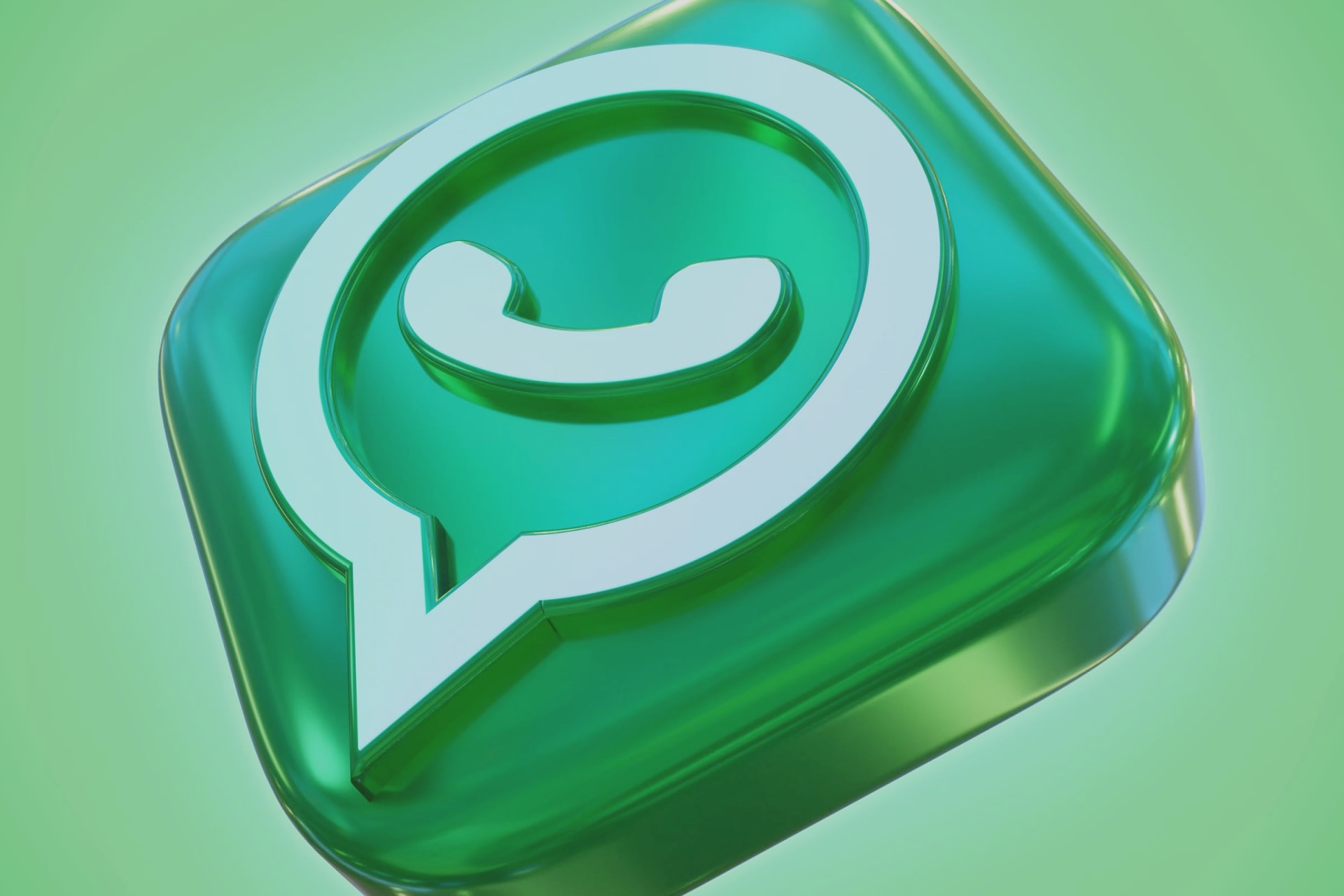 It lets you send files
WhatsApp web lets you send and receive any file, including photos and documents. This feature was first rolled out to beta users last month and is now available for all users. As the name implies, WhatsApp web lets you send and receive files from a computer. To send a file, simply select the file you wish to send, select the file recipient, and tap the Send button.
You can also use WhatsApp web to connect multiple computers. The website works just like the mobile version. You can send and receive messages, send files, and view the status of other users. WhatsApp web also allows you to type messages on your computer, so you don't have to carry your phone around with you.
WhatsApp web lets you send and receive a variety of file types, including photos, videos, and audio files. However, not all file types can be transferred. This can happen for several reasons, including a server downtime or limited storage space. Also, the file content may not be supported by WhatsApp. The good news is that the file transfer process is incredibly fast.
In order to send a file via WhatsApp web, you need to be logged in to your WhatsApp account. Firstly, you need to open the app. After that, you can scan the QR code with your smartphone. Once you've successfully done this, the messages will appear on your computer screen. Next, tap on the 'Pin' icon, which is located in the top-right corner of the screen. You can then select the type of file to attach. If you are sending a PDF file, you can click on the Documents icon. Otherwise, you can choose 'Photos' to send an image.
If you are experiencing problems connecting to WhatsApp web, check your internet connection and try rebooting your device. Then, wait for a few minutes and try again.
It allows you to send emojis
WhatsApp web has added support for emojis, similar to Facebook Messenger and Instagram's emojis. You can send as many emojis as you want and use them to react to different types of messages. The emojis are automatically converted from classic text emoticons.
The emojis feature will be available in groups as well as individual chats. Once this feature is live, users will be able to react to any image in a message with emojis. For now, this feature is not available for iOS and Android users, but it is expected to be available in a future update.
WhatsApp web will automatically convert emoticons from text to emojis when you type them. This feature will work on most browsers. If you're on a computer, you can install the Tapermonkey extension. This extension will allow you to send emojis to and from WhatsApp.
Besides emojis, the web version of WhatsApp has also been updated with the 'Drawing Tools' feature, which lets users edit pictures before sending them. You can also rotate, crop, and add stickers to an image. Once you're done, you can send the customized emojis.
Another neat feature of WhatsApp web is that it changes colors to match Dark Mode. It also changes the background to be green and gray. It also removes the WhatsApp doodles. This feature is very helpful when you're using the app on a laptop. However, keep in mind that WhatsApp Web will only work for one chat at a time.
You'll need to have an active WhatsApp account before you can send an emoji to someone else. The web version of the application will not allow you to delete or forward messages. You'll also be unable to join or leave any group that you're already part of. Lastly, WhatsApp web only works with supported web browsers. To use the web version of the application, you'll need a compatible iPhone or Android phone with a rear camera. You'll also need a working internet connection.
It supports Code Verification
WhatsApp web now supports Code Verification, which is a security measure that checks the website's code for security errors. Users should check their browser's status bar for the Code Verify icon, which is displayed in green when everything is verified. If there's an issue, they should refresh the page or stop all browser extensions.
This security measure is important, particularly because web applications are more vulnerable to attack than native apps. Code Verification, which is available in Microsoft Edge, Mozilla Firefox, and Google Chrome, provides an extra layer of security for WhatsApp users. The feature is a simple, yet effective way to ensure the integrity of your data and ensure that only you can view it.
Code Verification uses a third-party service called Cloudflare to check whether the code being served by a web browser is authentic. It works by comparing the hash of the code running in the web browser with a hash held by WhatsApp. It then warns you if the code is tampered with. The service is automated and does not require any technical knowledge. While code verification is a great security measure, it's not foolproof. Several factors can weaken web browser security.
WhatsApp developed Code Verify in collaboration with Cloudflare, a web infrastructure and security company. The service ensures that the WhatsApp Web code is secure and free from malicious content. Code Verify provides an overview of its workings, which is an important factor in protecting user privacy. However, it is not an ideal solution for all users. It's recommended to use the service only if you're confident in the app's security.
Code Verification uses a technology called subresource integrity. Subresource integrity is an open-source technology that allows web browsers to validate the integrity of individual files. The same technology also checks the code in WhatsApp web pages, allowing web users to make sure that their data remains secure.