If you're planning on selling on Amazon, you'll definitely need some tools to keep up with your inventory, product listings, and other aspects of running a successful business. Amazon has become so large, and its growth has created an ecosystem of third-party providers that are eager to help sellers. You'll find everything from business support to apps that make life easier to manage. In this article, we'll look at the importance of profit calculators and automated listing tools, as well as a supplier database and an inventory management system.
Profit calculators
There are various tools available for selling on Amazon. You can use a profit calculator for Amazon to get an idea of your potential profit. The profit calculators for Amazon sellers are based on the Seller app. These tools provide you with an estimate of the potential revenue and the net profit for a specific product. You can use one by typing in the URL or the UPC of a product and enter the cost of the product. They also provide you with an overview of the costs of shipping and variable costs.
Some of these calculators also allow you to adjust your profit based on different shipping options and units. You can use an Amazon Profitability Calculator to determine the profit margin for your products and make sure your inventory costs are within your profit limit. You can also find an Amazon profit calculator that will show you the fees associated with various shipping methods. These calculators are especially useful for those who sell products through Amazon FBA. The fees can vary depending on the category and the item.
The most convenient way to use an Amazon profit calculator is to enter the product price, shipping costs, and other relevant expenses. It also includes the fees that are related to the FBA. Regardless of whether you're a new or experienced seller, the calculators will help you determine whether or not a particular product is profitable. This way, you can make the necessary adjustments. And when you're ready, you can use your newfound knowledge to make informed decisions on your Amazon business.
A profit calculator for Amazon helps entrepreneurs and business owners keep track of their profits and losses. It estimates how much money is made and lost during a given period. To maximize your profits, you'll need to understand the margin of profit on a sale. Using an Amazon profit calculator will help you calculate the margin of profit and expenses. It is an important tool for Amazon sellers, especially for those who are just starting out. It will allow you to decide whether your product is profitable or not based on its sales price.
Automated listing tools
There are various automated listing tools for Amazon sellers to choose from. Some of them are geared towards making listings easy, while others are aimed at maximizing profits. For example, Ecomdash allows you to list hundreds of products in one click and has a bulk upload feature. It also offers a multi-channel listing tool and starts at $60 a month for less than 100 products. Some tools are free while others require a fee.
Jungle Scout is one of the more powerful automated listing tools for Amazon sellers. It uses Google's keyword research tool to track Amazon product sales and get a rough idea of how much potential customers are willing to pay for a product. The tool also gives sellers access to search volumes, competitors and cost per click, and it doubles as an inventory management tool. It also offers tools for automating review requests. Lastly, Keepa is a useful tool to put on the product listing page. It shows the historical Best Seller Rank (BSR), average price, number of reviews, and lightning deals, as well as other information.
Finding the right automated listing tools for Amazon sellers can be a tedious process, but it will be worth it in the long run. You don't want to waste time and money on tools that don't deliver on their promises. In addition, you'll want to avoid companies that prey on new sellers. Remember, Amazon shoppers are primarily looking for value, and it's important to use the right tools for your needs.
Other tools are aimed at optimizing listings. Amazon Seller Central is one of the new players in the automated listing tools category. The platform offers a comprehensive suite of tools for FBA entrepreneurs. It covers product research, listing optimization, email automation, and competitive intelligence. It has a feature that helps sellers find manufacturers of their products, and it also provides alerts. Finally, Amazon Seller Central helps them monitor their business growth by keeping track of customer engagement.
Supplier database
If you want to know where to source products for your Amazon business, you should use a supplier database. These tools allow you to compare different quotes from suppliers and find out which ones will best suit your business needs. In addition to providing you with quotes, these tools also give you key metrics for gauging the success of your business. This is a helpful tool for new entrepreneurs who want to find the right products to sell on Amazon.
Besides the Supplier database, there are other tools available for Amazon sellers. For instance, you can make use of an Amazon product tracker to monitor sales rank, inventory levels, and pricing. In addition, you can use a product tracking tool to find manufacturers and compare quotes. With these tools, you can track your product's performance in Amazon and improve your product listing to get a higher sales rank and profit. Using the Supplier database is easy and convenient for sellers, and it can help you find the right suppliers for your business.
Using a Supplier database is a great way to increase your sales volume. Whether you're a beginner or experienced seller, having the right tools is crucial to your success. Many of these tools can automate tasks and make business management easier. These tools can also help you track the performance of your competitors. They are often free to download and easy to use, and they can help you find suppliers with the best reviews.
The supplier database on the Jungle Scout website is another great tool for finding suppliers. It lets you search by ASIN and find manufacturers who are willing to fulfill smaller orders. This database can be especially useful for new Amazon sellers who want to expand their business. The Supplier Tracker also offers features that make managing purchase orders a breeze. It will also help you track your contacts and keep records of financial transactions. It is also useful for comparing different quotes from suppliers and keeping track of their best deals.
While these tools are incredibly useful for finding suppliers, you need to remember that not all of them are created equally. Some are better used with other tools and can help you make better decisions for your business. Before investing in any of these tools, it is important to choose the right one for your needs. You will only need one if you use them all effectively, so make sure to consider your budget. This way, you will know where to source the right products for your business and how to reach new customers.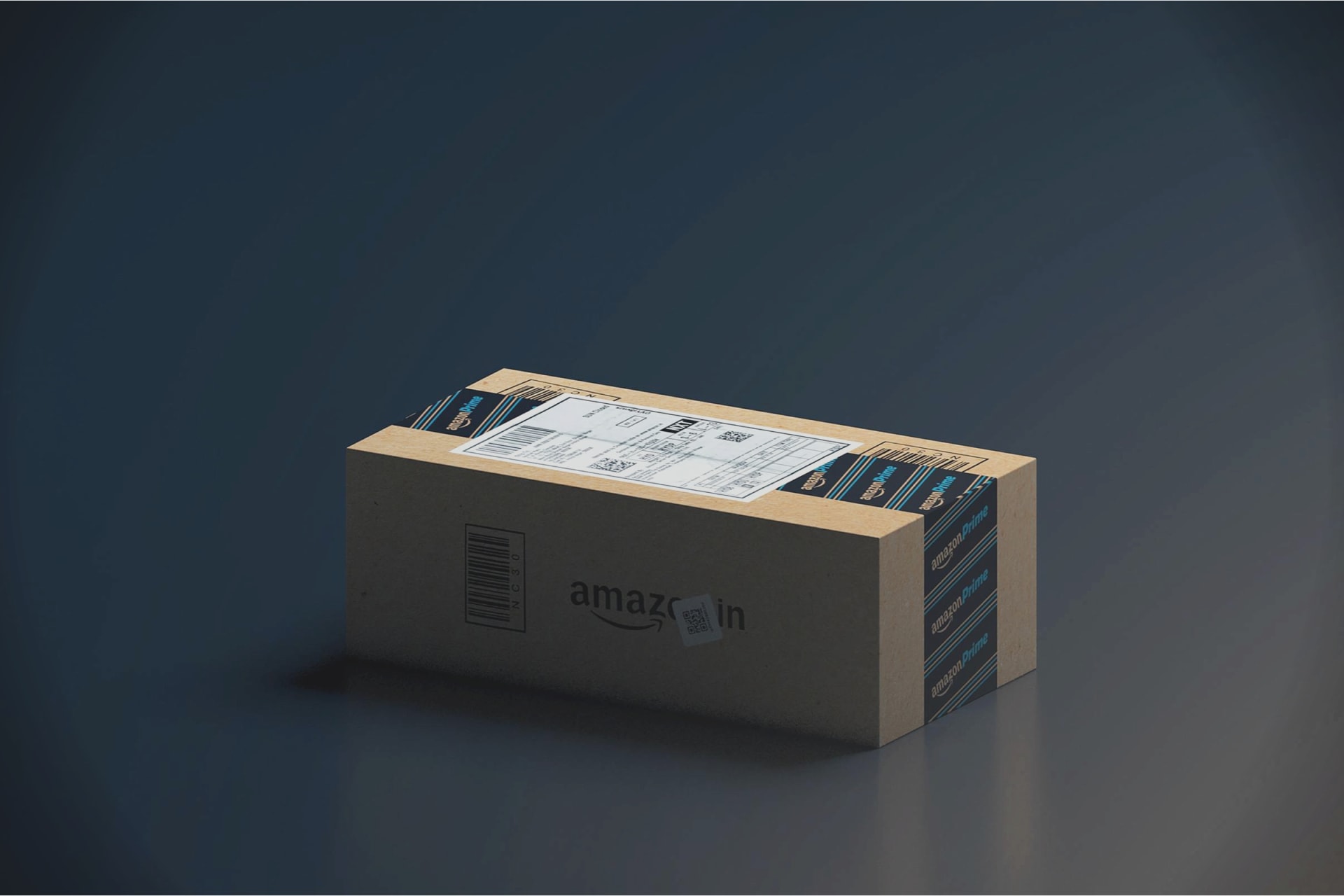 Inventory management platform
A good inventory management platform can help you run your Amazon business efficiently and effectively. It can help you track and monitor your sales, improve your customer service, and even help you avoid fraud. Some of the best platforms will integrate with Shopify and Amazon, while others may only be compatible with one platform. Whatever the case, it's always good to have more options than just the default system. Here are some options to consider when selecting an inventory management system:
One of the most important aspects of inventory management is determining how much inventory you have available. It's essential for an Amazon business to keep enough stock on hand to satisfy customer needs. An inventory management platform can help you track inventory levels and analyze them to determine how much you're spending on each product. It can also help you determine your profit margin and revenue per unit. It can also help you reduce or avoid costly long-term storage and disposal fees, as well as return and exchange fees.
Another great option is Shopkeep. This tool offers many features for a reasonable price. This tool's pricing tiers range from $20 to $250 a month. A free trial is available, and you can buy the PRO version for $299 if you're not satisfied with the basic version. If you sell on both Amazon and Shopify, InventoryLab is another excellent option. It's worth looking into both options, but Shopkeep is a good option for most sellers.
While it's possible to make the most of a Fulfilled by Amazon option, you should still be aware of the drawbacks. Overstocking is a common problem, and you can end up paying more for storage than you earned. Besides, the cost of shipping orders can add up quickly and negatively affect your IPI score. Consequently, you should always consider your own intuition when placing orders. Also, you should take into account lead times when ordering inventory. The last thing you want is to run out of cash before you've even had time to make a shipment.
Another option is Linnworks, which is a cheap Amazon inventory management platform that can streamline your business and help you grow quickly. It combines multiple eCommerce sales channels and helps you reduce costs and increase profits. The platform synchronizes your inventory and sales, minimizing the number of out-of-stock instances, and offering custom reporting that lets you compare performance across multiple eCommerce channels. This allows you to analyze your sales and profitability in detail, and it can help you make informed decisions to improve your business.